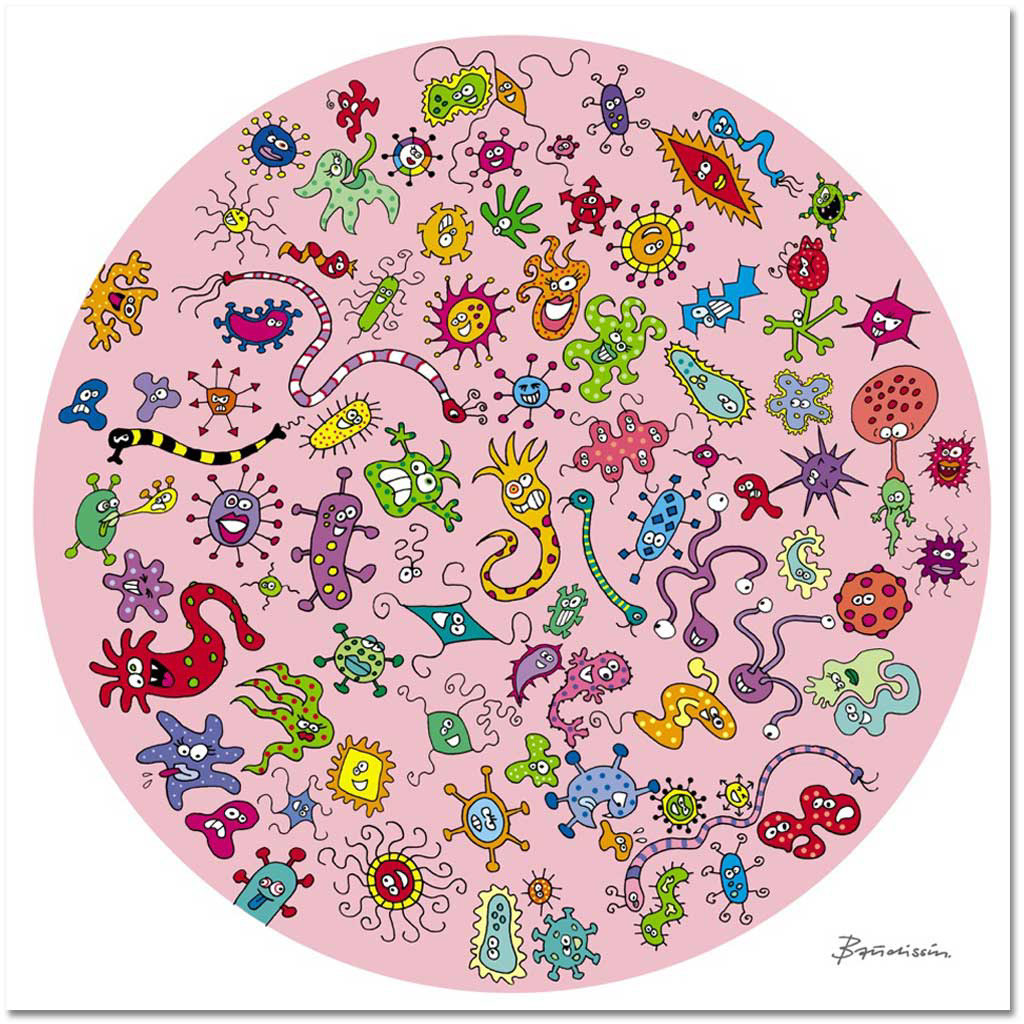 Bazillenspektakel / Bazilli Spectaculi.

 Illustration. 2001
Trotz des Bewusstseins seiner Gefahr, nehme ich mir die (künstlerische) Freiheit das Corona-Virus mal mit Humor zu versehen. Eine Grafik aus meinem Archiv von 2001.
Despite the awareness of its danger, I take the (artistic) liberty of adding humor to the corona virus. A graphic from my archive from 2001.